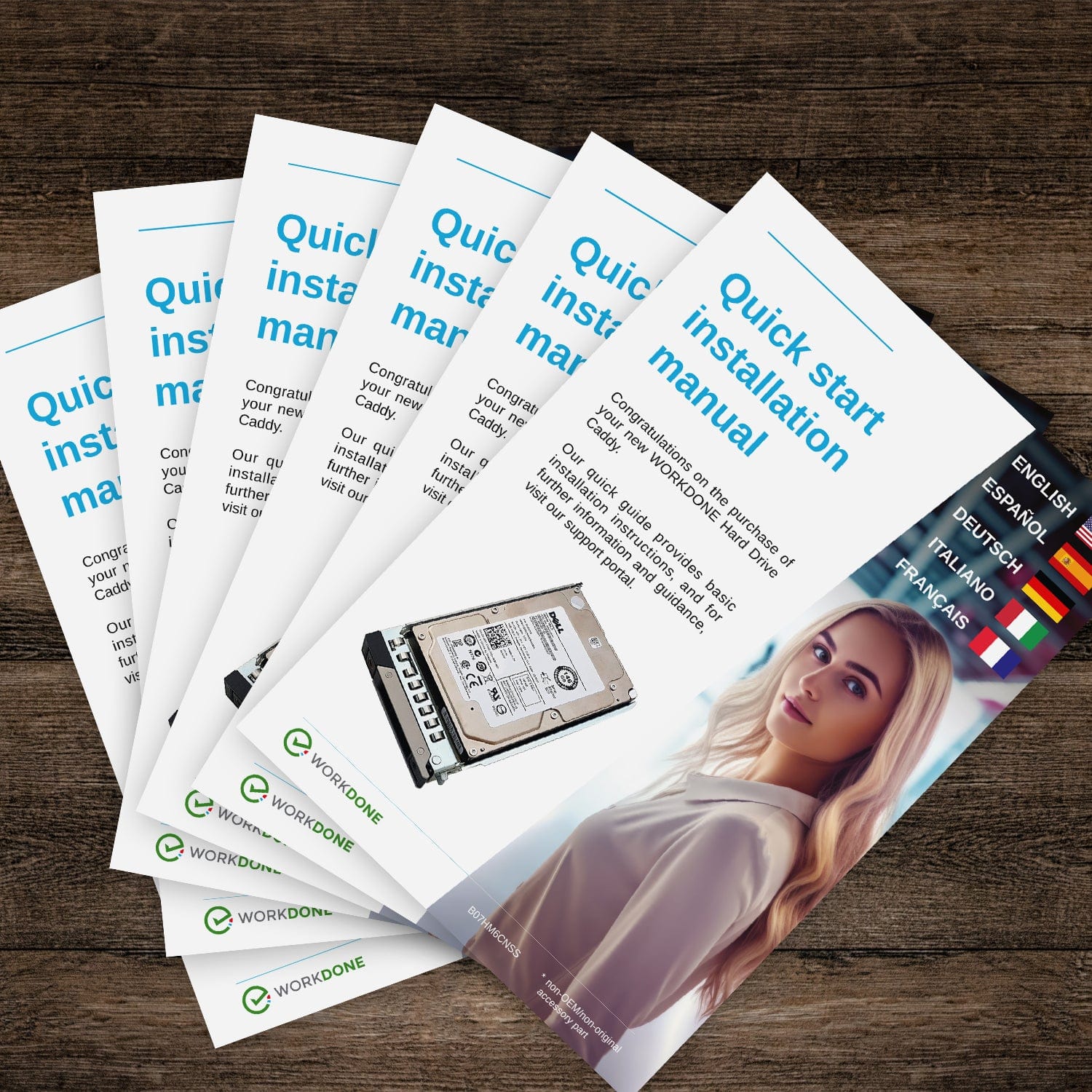 Quick Start Installation Manual

The enhanced multilingual installation guide contains everything you need, including helpful tables and installation pictures. The products always come with a printed version and you can also download the PDF version whenever you need it.
Discover the New Manual Today
Select the product you need and download the updated manual via the support portal.
Extra strong Product Box
Organize your frames effortlessly with WORKDONE Our top-opening design provides easy access, while individually packed frames ensure optimal protection. Keep your frames in perfect order.
Screwdriver included
Speed up installation with the included high-quality screwdriver.